A first great review from Vive Le Rocks Guy Shankland for The Skapones "Northern Gods" over at Original Rock.net 
9/10!
Reads as-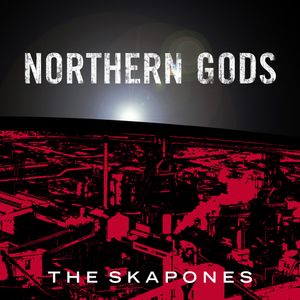 2-Tone keepers of the faith THE SKAPONES drop a brand new single 'Northern Gods'. 
Posted on May 16, 2022 by Guy Shankland 
Coming soon. 
'Northern Gods' 
Cosa Nostra Records 
9/10 
North East skank inducers The Skapones return with a maturer yet no less spiky 2-Tone treat to puncture the overinflated blue ballon of Tory lies and corruption. 'Northern Gods' floats into view over the smog and gristle of levelling up promises and aims straight for the lyrical jugular. The toe-tapping beat is perfectly paired with some subtle brass and Paul 'Willo' Williams call to arms vocals. Rare that a B-side matches its flip but 'Cost Of Barrel' goes toe to toe with its deft and disarming Specials resonance. 
The Skapones are about to take to the road with the legendary 2-Tone originals The English Beat and if you going get there early! 
For more Skapones info including release dates, tour dates and merchandise head over to: https://www.facebook.com/theskapones
Read original source here - ORIGINAL ROCK SKAPONES REVIEW