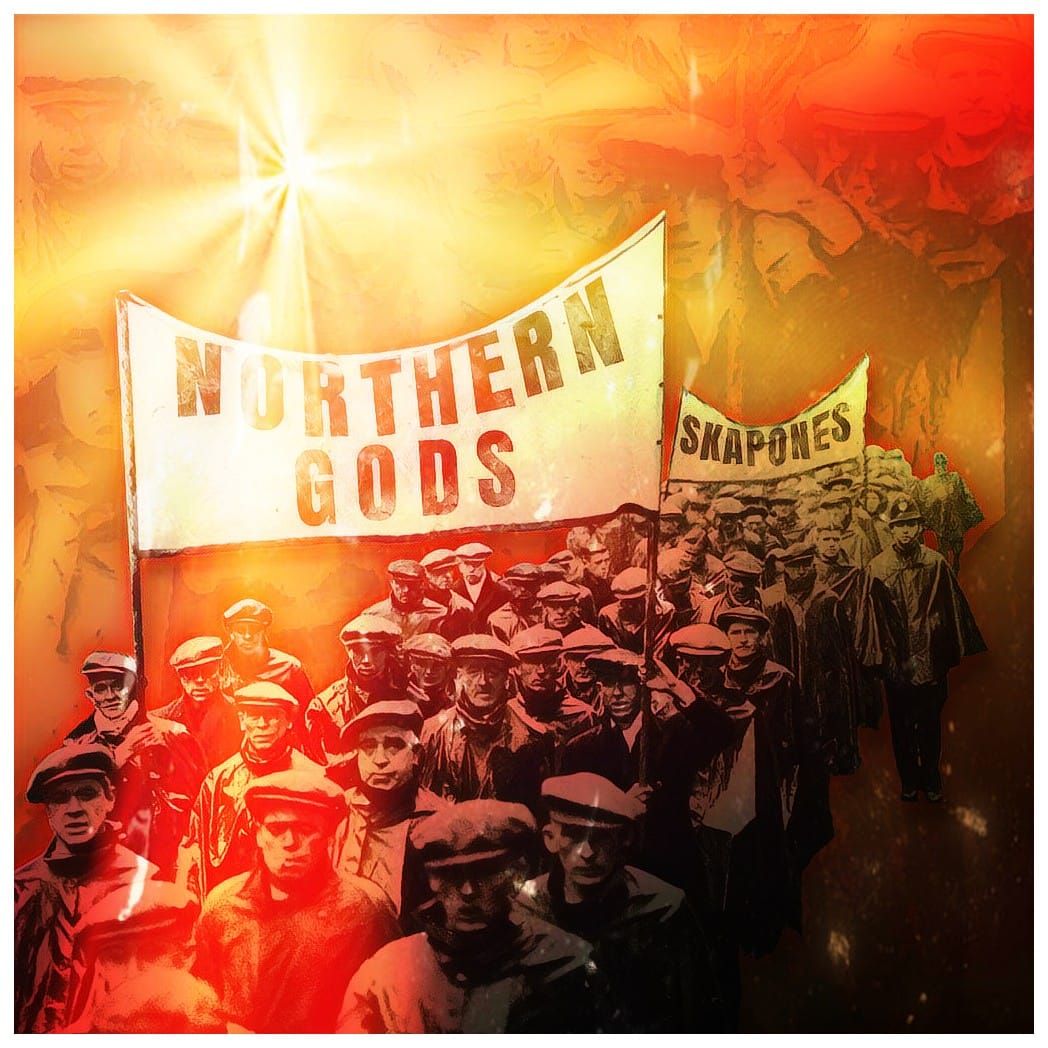 Just a quick update on the forthcoming new Skapones album "Northern Gods".
Recording is well underway but obviously due to the coronavirus pandemic, all this has had to stop but we are deep into the album.
The album is still scheduled for this year with album art again by the legend that is Yorkie Moran. Its got all sorts topic wise, you know how we are, 
but we hope you will enjoy it, we're sure you will! This is the cover but will need tweaking but essentially this is it .  We hope you are keeping safe and we see you on the Northern Gods Tour 2020 when the pandemic subsides a bit and venues are reopened. Stay well!